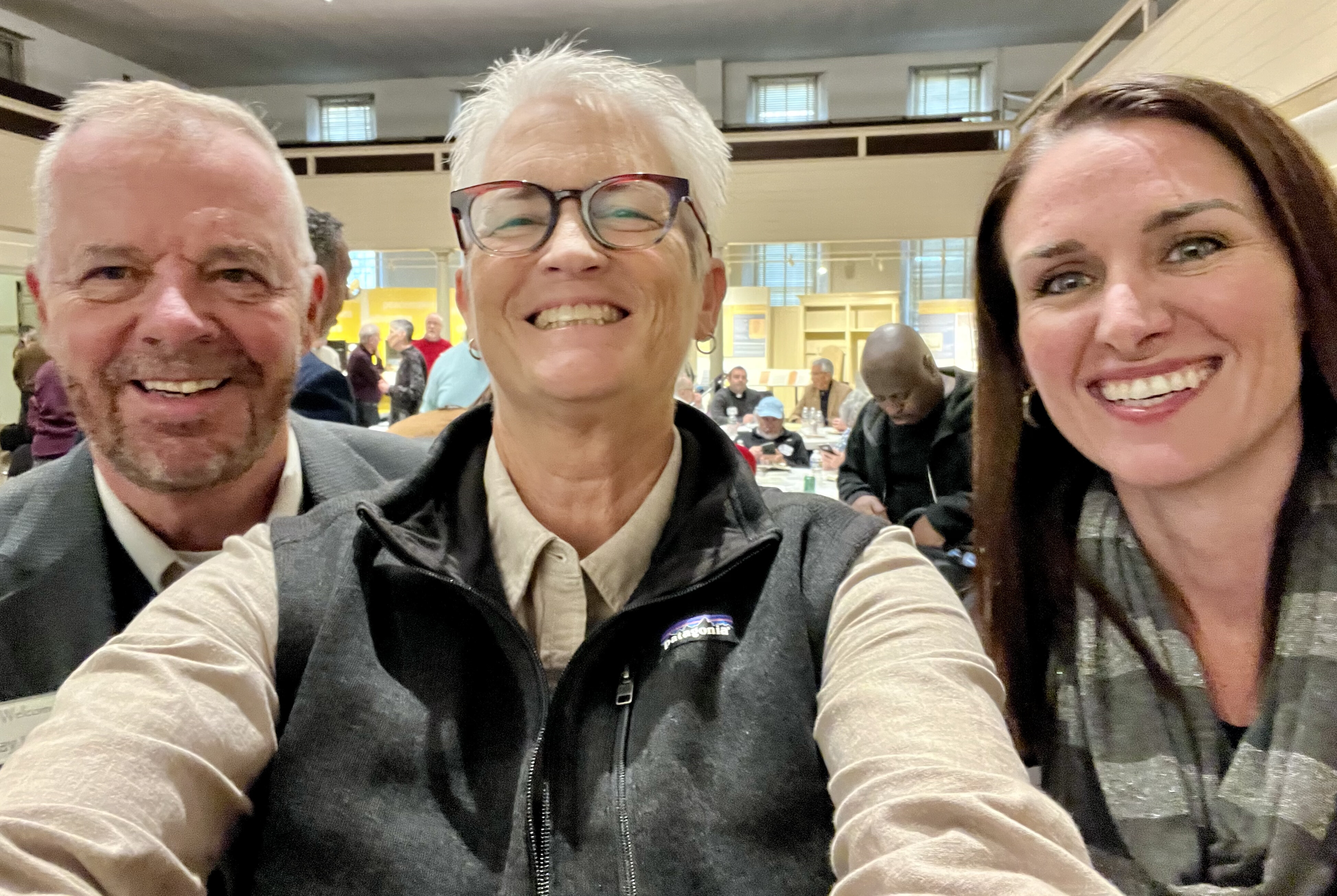 Starting Monday evening, November 13 and concluding Wednesday afternoon, November 15, Parish Administrator Tricia Coyne, Treasurer Ray Warren, and I represented St Paul's at the required team training for 2023 partner projects of the National Fund for Sacred Places in Philadelphia. We were proud and happy to be there on your behalf, and we learned a great deal. At the end of each day's sessions, we felt like full sponges that needed to be wrung out in order to absorb more the next day.
It was most encouraging to gather in an historic sacred space (the Arch Street Meeting House of the Philadelphia Annual Meeting of the Society of Friends [Quakers]) with the staffs of the National Trust for Historic Preservation (@savingplaces) and Partners for Sacred Places (@sacred_places). These two non-profit organizations partner to make the National Fund for Sacred Places possible. This is the eighth year that the fund, supported by the Lilly Endowment, Inc, has awarded grants.
The staff members of both the National Trust and Partners are consulate professionals. They know their stuff from architecture, preservation best practices, economic and social impacts of congregations upon their communities, ins and outs of capital campaign planning and structuring, and building community support to save iconic, important, and historic houses of worship and practice.
It was a boost also to be in that space with the teams from the 15 other congregations awarded grants from the National Fund for Sacred Places this year. They are experiencing the same learning curve that we are. They come from Maryland, Massachusetts, Pennsylvania, New York, Utah, Georgia, Minnesota, Missouri, Michigan, Indiana, and Washington, DC. They are Baptist, Methodist, United Church of Christ, Unitarian Universalist, Muslim, Episcopalian, Presbyterian, Roman Catholic, Lutheran, and non-denominational Christians meeting in an historic synagogue. You can see the list at https://savingplaces.org/press-center/media-resources/national-fund-for-sacred-places-awards-grants-to-16-faith-communities. (In the near future, there will be profiles of each congregation as there now are for congregations in the cohorts of previous years at https://fundforsacredplaces.org/our-participants/.
As we know in our own congregation and Lower Keys and Key West community, relationships are the most crucial currency. We are grateful to have these new connections, acquaintances, and collaborators, and we can easily imagine that many of them will become trusted friends on this restoration and preservation journey.