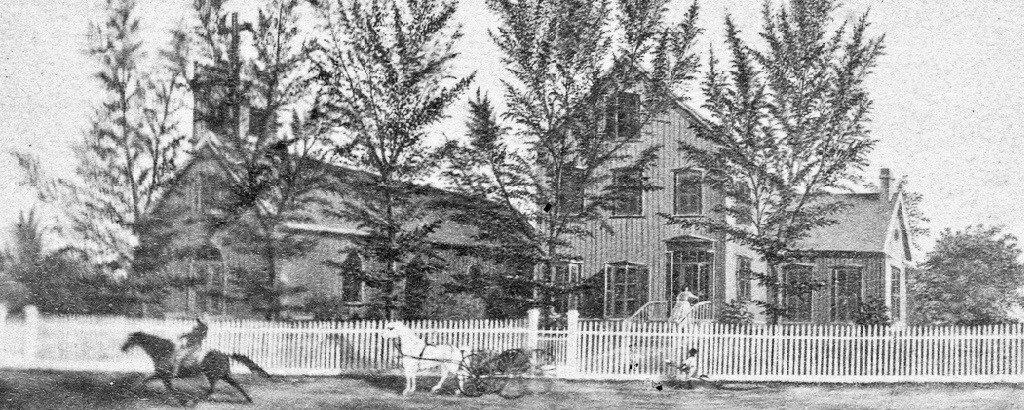 St. Paul's Church and Rectory, circa 1865
St Paul's Church was formed by an official act of the City Council of Key West. In a petition to the bishop of New York, the city council requested a priest be sent and the Parish of St. Paul's be established. In 1831, the council gave notice of a public meeting to establish an Episcopal Church, and a committee was appointed.
The first rector was the Reverend Sanson K. Brunot, who arrived December 23, 1832. He held the first service on Christmas Day 1832 in the County Courthouse on Jackson Square. That same day the congregation signed an "Act of Association" of the Episcopal Congregation in Key West to be called St Paul's Church.