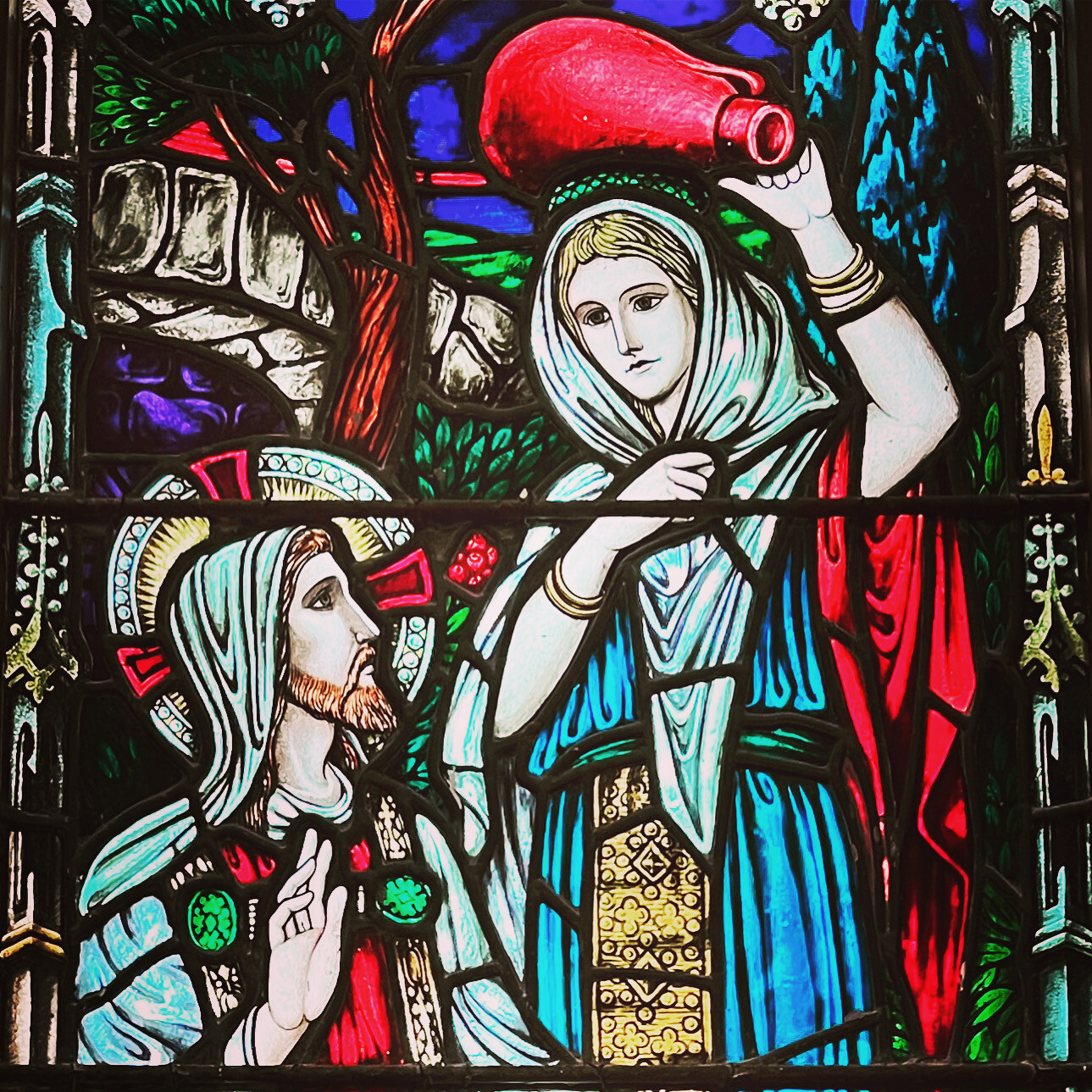 Month by month I become more familiar with the beautiful stained glass windows of St Paul's. Many biblical characters and narratives are depicted in them as well as many of the oldest symbols of the Church, such as the Cross and Anchor window which is the "favicon" at this time on our new web site.
On the third Sunday in Lent, March 12, we heard the story of Moses and the Hebrew children at Massah and Meribeh. The people wanted water, and there was none to be had until Moses followed God's instructions, whacked a rock with his staff, and water gushed forth. We also heard the gospel story of Jesus and the Samaritan woman at the well from John, a life-changing, holy conversation that went beyond custom, convention, and prejudice. Both of these accounts are among the stories depicted in windows at St Paul's.
We gather near these windows in person and virtually. Those who are bodily present for services, as well as the hundreds who visit weekly during non-service times, can gaze on these images up close. Those who livestream the 10am Eucharist or watch the recording later on YouTube or the web site also catch glimpses of the windows as Mike Kindinger, our IT Guru, trains the cameras on different images.
Depicting biblical narratives in stained glass dates from a time when most Christians could not read. The windows made the stories accessible. In our own day when the majority of people are literate, how do the windows deepen our experience of these accounts--or perhaps even complicate them? How do they preach to us, communicate with us without ever speaking a word?
These treasures in glass are among the riches we hold in trust and steward in this place. What a privilege to look upon them regularly and be a part of the work that will preserve them for generations to come.